Case Study: LED video screens for ABC News
LED Cabinet
Techtel supplied and installed 2 x 3.7/1.7m LED screens based on the fine pixel pitch REX series of LED cabinet from Retop:
► Ultra wide reviewing angles for excellent visual experience
► Superior display effect of broadcast level, low brightness, high gray scale and high refresh rate.
► Colour and brightness uniformity
► P1.9 Pixel pitch
► Front and rear maintenance supported
► No ghosting with discharge circuit inside
► No high contrast interference phenomenon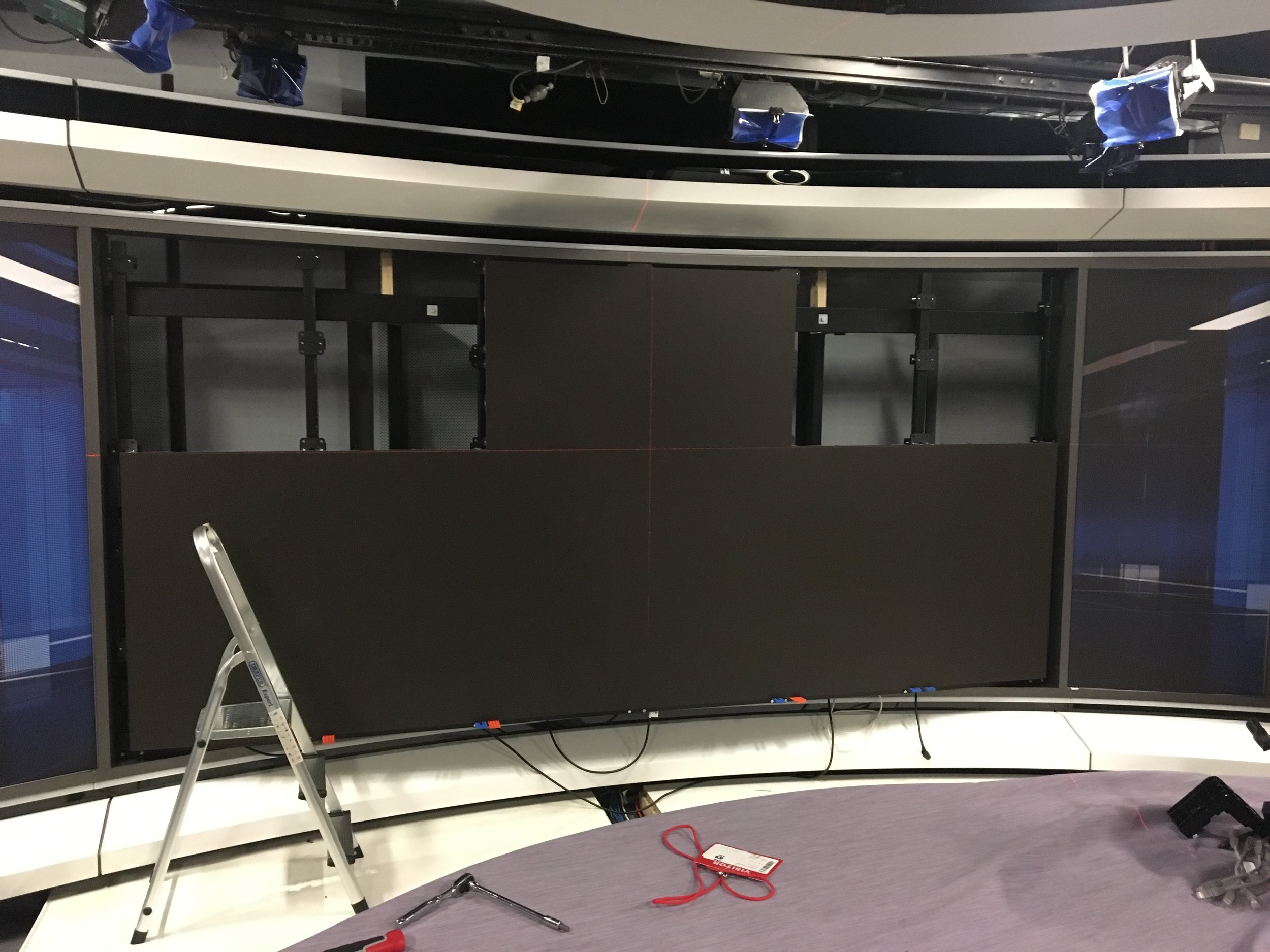 The screens are controlled by a professional LED display controller, Novastar V4XS, which allows for images to be scaled to match the unique resolution of the LED screen.
It also features powerful front end processing, so an external scalar is no longer needed. With professional interfaces integrated, VX4S provides excellent image quality and flexible image control required in the broadcast industry. It is compatible with SDI inputs and features a friendly user-interface, so it can be operated by non-technical personnel.
Professional Services
► Ensured ABC's shot selection maximises the performance of the LED screen.
► Ongoing support of the screens by holding spare parts including cold spares for the video processor.
► Checked, tested, & installed on time.